Sign the petition to STOP the Flake/McSally push for amnesty and demand we build the wall!
Messages Sent So Far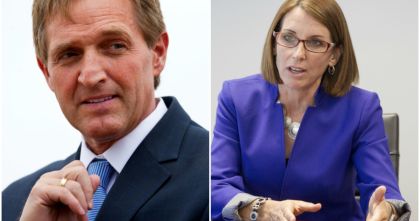 Senator Flake confirmed that he and a gang of liberal legislators struck "a deal" on immigration that they are pushing to be signed into law...
Of course, this plan fails to fix immigration or solve the problems that currently plague our border -- and it certainly does not include plans for the construction of The Wall.
That's because Jeff Flake, Martha McSally and other pretend conservatives aren't really concerned with solving the problems that are such a concern to most Americans.

That's why it's crucial we contact Congress on this issue right away. Take action now!
First, Enter Your Zip Code